$WHACKD by John McAfee
John McAfee's legacy token is a symbol of truth, a reminder of the past, and a beacon of hope for the future.
In the face of the gruesome reality of political assassination, it serves as a powerful symbol of resilience, own a piece of the digital legacy.
0xCF8335727B776d190f9D15a54E6B9B9348439eEE
(This is the Official WHACKD contract address!)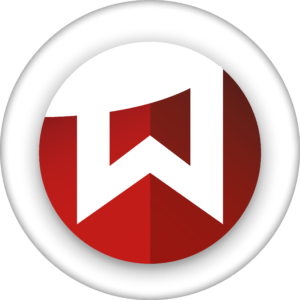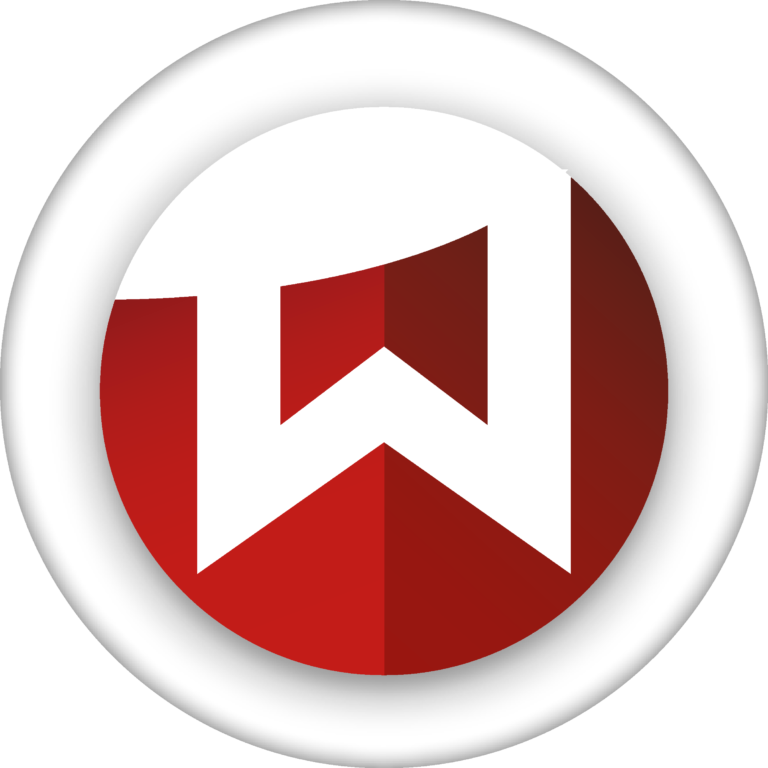 The history behind WHACKD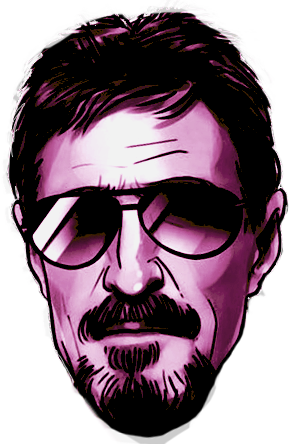 WHACKD is a revolutionary token with hyper-deflationary tokenomics launched in November 2019 by the late visionary John McAfee.
The token is fuelled by the belief and popular meme that 'Jeffrey Epstein didn't kill himself', in a sick twist of fate, John McAfee later met the same demise.
WHACKD now exposes the harsh realities of society such as political assassination and its unique tokenomics mirror the actions of those who take value from the masses and "WHACK" the unlucky few.
These hyper-deflationary tokenomics reward long-term holders and empower them by neutralizing the influence of market manipulators.
Join the revolution, protect John McAfee's legacy on the blockchain.
WHACKD is a deflationary asset with a powerful burn mechanism built into its smart contract.
Each transaction results in 10% of the tokens being sent to the burn address, reducing the total supply and increasing rarity.
In addition, every 1000th transaction triggers a burn of 100% of the tokens involved, further diminishing the overall supply and increasing the value for holders.
This aggressive approach to token burning ensures that WHACKD remains a scarce and valuable asset.
10% of every transaction is burned, including both buys and sells
Every 1000th transaction results in 100% of the tokens being burned completely, this is called getting 'WHACKD'!
To avoid getting WHACKD, check the 1000th txn counter at – WhosGettingWhackd.com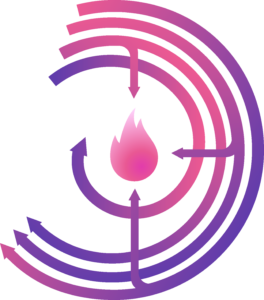 Entirely community driven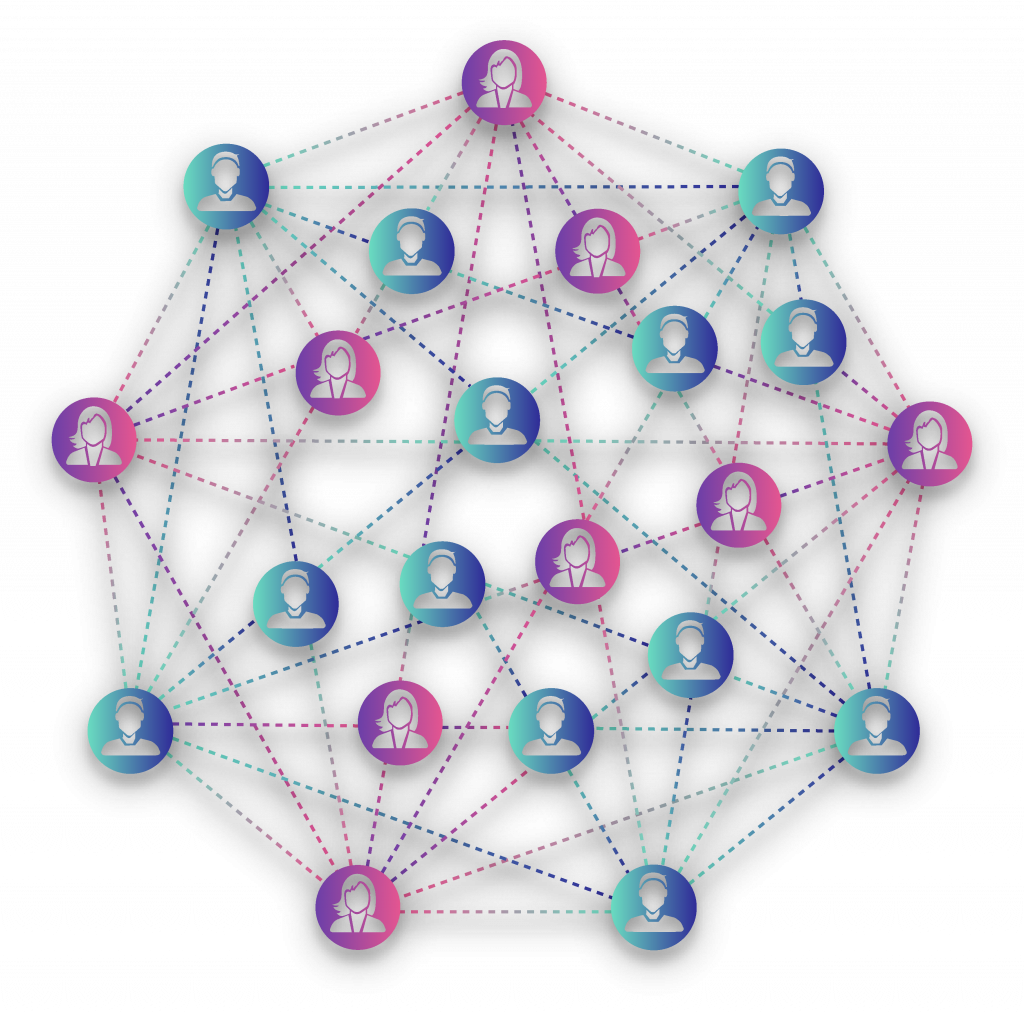 We have established a decentralized governing system with a selective admission process, where members are acknowledged as "Core Contributors" based on majority consensus.
This is a council without a single leader, where access to the inner circle is earned through nomination by existing members and approval by all current core contributors.
Q3/2021
First Open-Source Projects
Goal achieved - The goal is to achieve transparency in token burn by providing real-time monitoring of the number of tokens that have been burned, and a countdown timer until the next 100% burnt transaction. This will provide our community with visibility into the token burn process and a clear understanding of the token supply. Additionally, it will demonstrate our commitment to the long-term sustainability of the token economy.
Goal achieved - To ensure the security and integrity we have taken the step to fully audit the WHACKD smart contract. This will provide peace of mind to the community, and opens the gateway for larger listings on reputable exchanges. This will increase the accessibility and trading options for our token, and also showcase our commitment to transparency and security.
Q3/2021
TrustWallet Listing
Goal achieved - The TrustWallet listing of WHACKD is now live, marking a significant achievement in our journey towards providing users with a secure and reliable platform to access and manage WHACKD assets.
Q3/2021
Blockfolio/FTX Inclusion
Goal achieved - We are excited to announce that you can now track your WHACKD portfolio through Blockfolio and FTX, providing you with a convenient and user-friendly way to stay informed about the performance of your assets.
Q3/2021
Release web3 based MVP
Goal achieved - Check https://github.com/WHACKD-Token for web3 based concepts.
Q4/ 2021
CoinMarketCap Listing
Goal achieved - We are thrilled to announce that WHACKD is now listed on CoinMarketCap, a major step towards increasing visibility and accessibility for our community.
Goal achieved - The $WHACKD website has now been updated for the new year (more additions to follow in the coming weeks)
Q1/2022
Community Activities
Goal achieved - NFT giveaways, $WHACKD competitions and other activities.
Q1/2022
Real World Asset Tokenisation
Goal achieved - The team has created a (ERC 721 or ERC 1155) token to represent rare physical assets, tokenized by $WHACKD on the blockchain.
Q2/2022
Charitable NFT Collection
Goal achieved - The community has voted on a charity and have pledged to donate the funds generated from the $WHACKD 'Altruistic Arts' NFT collection to their cause.
Q2/2022
Multi-Sig Locked Liquidity Service
Goal achieved - The team has set up a multi-sig wallet to provide a locked liquidity service for the community.
Q3/2022
Sponsorship Announcement
Goal achieved - The team is constantly pushing forward and is proud to announce a sponsorship with MMA Cage-fighter William Wolk.
A comprehensive overhaul of our project's goals and milestones, providing a clear and up-to-date direction for our community in a revised roadmap.
Q1/2023
Resurrecting the Telegram PriceBot
We have revived the WHACKD Telegram Price-Bot with enhanced features for data tracking, including Percentage Burned, Volume, 1000th WHACK Counter, and more for improved user experience and accurate information.
Q2/2023
In Memoriam - McAfee Remembered
Unveiling the exclusive literary release of 'In Memoriam - McAfee Remembered' - a compilation of interviews that offer personal reflections and memories of John McAfee, as shared by those who knew him intimately, brought to you by the WHACKD community.
Unveiling the next evolution of the WHACKD project - the release of the updated V2 whitepaper. This comprehensive document will detail the latest developments and advancements for the project, providing a clear and in-depth understanding of the WHACKD ecosystem and its unique features.
Q4/2023
V2 Discord Relaunch
Relaunch of the updated version of the WHACKD Discord community, providing enhanced functionality and improved communication channels for community members to connect and discuss the token's performance and developments.
2023/2024
Additional DEX/CEX listings
Our roadmap includes plans for additional DEX and CEX listings for our token in the DeFi space. This will increase liquidity, trading options and accessibility for our community. We aim to have our token listed on multiple reputable DeFi exchanges and to expand the reach and utility of our token in the ecosystem.
Support
How to Buy
By purchasing WHACKD, you are directly contributing to the awareness of the token due to price discovery.
Here are the instructions on how to proceed:
1) Get some ETH. For example buy from Coinbase with PayPal for instant withdrawal
2) Make a MetaMask wallet (and write down your seed phrase). Transfer the ETH to your MetaMask. Don't forget about Gas fees!
3) Go on UniSwap Exchange and connect your wallet. This link takes you directly to the WHACKD page (click import when prompted).
4) Now you're ready to swap. Click the gear in the upper-right corner and set slippage to 15% (10% gets burned automatically).
5) Swap! If the swap fails, try setting your gas fee from "Average" to "Fast" in your MetaMask wallet and try again!
When transacting with Uniswap, don't forget to pay attention to the gas fee for swapping or providing liquidity
Upvoting Challenge
If you wish to contribute in raising awareness free of charge, please set up accounts on these Coin Listing Websites, and click the UpVote button on WHACKD.
Focus Missions
Bonus Missions
Thank you for supporting our mission!
Donations
All members of the Core Contributor Team of WHACKD are working on a voluntary basis, therefore any financial contributions would be greatly appreciated.
WHACKD and ETH Donations:
0x165f52c9567388AFb25b21c767040A78B1498308
If you wish to donate via another network, you may email us on: [email protected]